Nancy "Nan" Goldin
---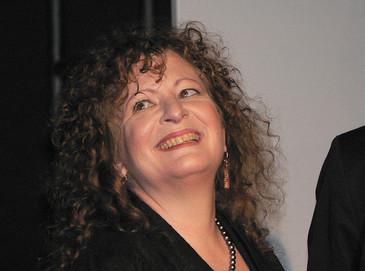 American photographer
Born September 12, 1953
Goldin was born in Washington D.C, and grew up in the Boston, Massachusetts suburb of Lexington, to middle class Jewish parents whose ideas, moderately liberal and progressive, were put to the test when on April 12, 1965 their eldest daughter Barbara Holly, at the age of eighteen, committed suicide.
Goldin's work is most often presented in the form of a slideshow, and has been shown at film festivals. The main themes of her early pictures are love, gender, domesticity, and sexuality.
Nan Goldin, Interview by Spiegel Online
"Meine Arbeit ist nicht mehr Tagebuch-artig. Es geht nicht mehr um Porträts, sondern um existentielle Zustände, um sich wandelnde Formen"
To read more: Spiegel Online
German Actor
Born February 15, 1972
Clemens was born in Tubingen Baden Wurttember. After leaving school in 1992 at the Hölderlin-Gymnasium in Stuttgart, he studied first at the Academy of Performing Arts (AdK) in Ulm. After a year of drama studies, he left the Academy and went as a 22-year-old eight months in a monastery of Taizé. He then studied at the Berlin School of Acting.
In addition to his theater work, he turns for film and television. In the 21st James Bond film Casino Royale (2006) Schick played the henchman of the Kratt movie villain Le Chiffre (Mads Mikkelsen).
German Jurist, Diplomat, Theater Director, Poet and Translator
Born March 19, 1946

Joachim Sartorius was born in Fürth and is the son of a diplomat. He attended schools in Tunisia, Congo and Cameroon. In 1963, he passed the matriculation examination in Bordeaux. From 1964 to 1971 he studied law at universities in Munich, London, Paris and Strasbourg, next to political science since 1968. In 1973, he passed the second state examination and received his PhD in the same year Doctor of Laws.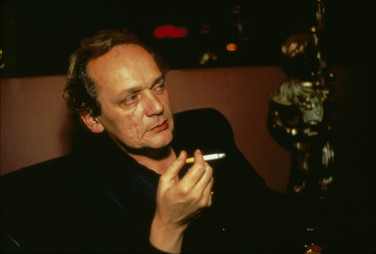 "Dieses Foto von mir hat Nan Goldin um 5.20 Uhr in dem Bordell Bel Amiaufgenommen, ich erinnere mich ganz präzise" - sagt Joachim Santorious.
Interview by Tip-Berlin
Christine Fenzl
---
German Photographer
Born 1967
Christine Fenzl has studied at "Bayer, Staatslehransstalt für Fotografie" photoschool, in Munich. In 1989 she worked as freelance assistance in New York for several Artists, such as Andrew Moore, Chip Simors, Monica Stevenson, etc. For a period of two years (1992-1994), Christine worked as the full time assistant for Nan Goldin. Apart from making portrait series of actors such as Maria Schrader and Inga Busch, Fenzl begins photographing living situations involving children and young people. Nowadays Christine Fenzl works as a photographer in Berlin and lives of their commissions, especially portraits of actors, and their independent projects.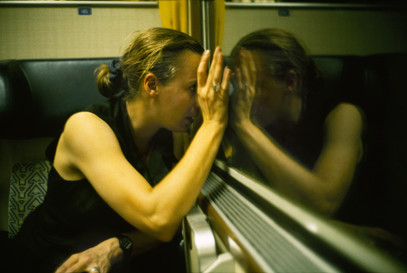 Piotr Nathan
---
Polish Artist
Born April 27, 1956
Piotr Nathan Sobieralski was born in Gdansk, Poland, and went with his parents to Hamburg, as the father worked there. He remained in Hamburg and studied at the Academy of Fine Arts. He became a voluntary exile, the experience of traveling and translation, which is marked "virtual transposability". Transfer from one medium to another has become an obsession Nathan. A recurring element in Nathan's work is the silhouette that wins oscillating between negative and positive aspects of materiality or loses. Nathan's work addresses notions of life and death, their concepts should they be questioned, so that the viewer can not avoid coming to reconsider its association grid.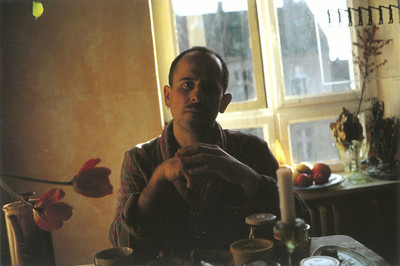 Guido Costa
---
Italien Curator
Born in 1957
Guido Costa has been a contemporary art dealer since 1990, after some years teaching philosophy and working in newspapers, the theatre and cinema. At the beginning of the 1990s, he worked as a free-lance curator in Europe and then he became director of The Gallery in Napoli from 1995 to 1999.
In 2000, he opened his own gallery in Torino, Guido Costa projects, specialized in site specific projects of contemporary art produced by major European and American artists. He has written on contemporary art and photography.